| Subscribe newsflash | Show all newsitems |

EuropeCup, 57 piles and visit
Published 01/12/2010

First we want to congratulate Mr. Yong Lin and Korf-Wakker partnership with their pigeons for the EuropeCup in Dortmund next week. Both were bred out of our bloodlines. Every week we receive e-mails and phonecalls with very good references (we will update all of them in a few weeks)

Below you can see that 57 piles are in the ground now. Due to the cold weather there is no work outside to do now, but they will start inside with prefab wooden walls.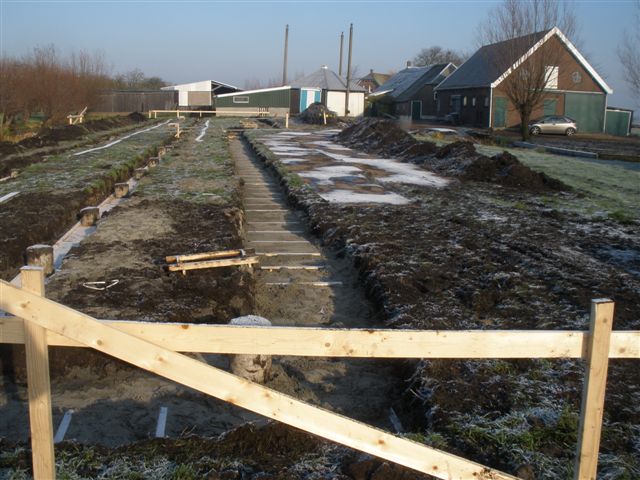 Also our chinese friends Mr. Dong and Mr. Zhao have visited us and have seen our new location. It was nice to see them again, because we have visited their loft earlier this year. We enjoyed their visit. I hope they have learned a lot about pigeons in Holland.